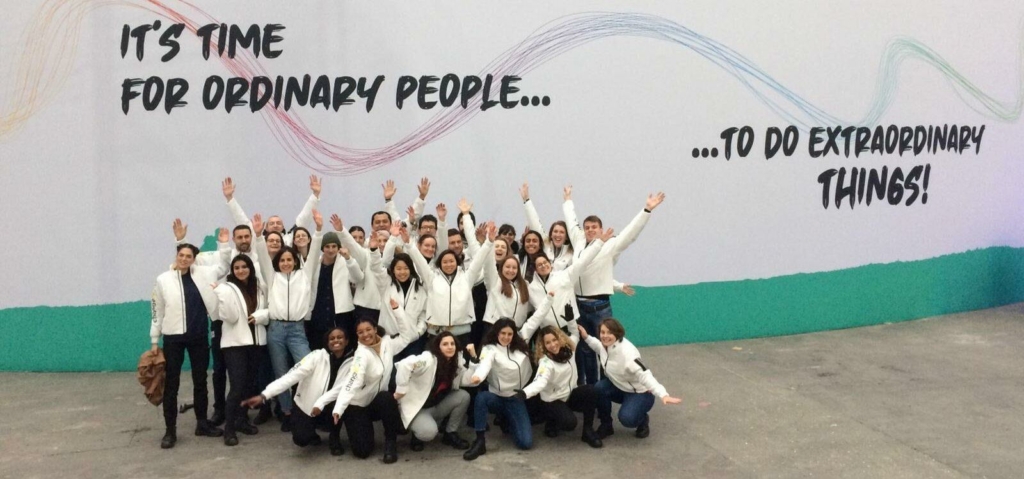 Are you willing to live a once-in-a-lifetime experience and be part of a team of Heroes of Change ? 
We offer you to participate in an incredible human and engaged journey, by being a volunteer for the ChangeNOW Online Summit 2021!
If you are willing to make this year the year of global positive impact, join us here:
There are 5 divisions in which you can help:
Content coordination

: managing the TV studio on-site (coordination with the backstage, going live with slide presentations, dealing with entry & exit of the stage…), managing virtual relations with the speakers, the exhibitors and our pitch participants & jurys before the summit and on-site, working with us to coordinate the online guided tours through the World Expo, uploading and translating the online content on the different pages of the platform… 
Tech logistic and digital platform

: coordinating logistic of specific digital activities (online job fair, workshops, networking tables, side-events…), helping participants with orientation on the website and technic issue, 
Communication

: coordinating press tours, reporting quotes, taking screenshots, photos and videos, helping the community manager on social networks…
VIP relations

: reception and support for VIP guests: public figures, politics and official partners
Art and cultural mediation

: guided tour of the Art for Change exhibition, relations with the artists, general public help when artworks are participatory, help for the Christie's art auction, help for the Film Festival…
You can help us by a rhythm that matches your availability. Please note that even if it's a digital first event, we will need most of the volunteers to be physically present in Paris.
During the summit only:
1 day

2 days (Thursday 27 & Friday 28 May)

3 days (from Thursday 27 to Saturday 29 May)
Please note that most of volunteer positions during the summit will require you to be available at least few days / evenings before the summit.
On a longer period before the summit: from one week to 3 months before the summit, with commitment on a regular basis
Send us more information about you, and we will come back to you directly with more details!
We look forward to meeting you!