In your opinion, what is the role of sport in the ecological transition?
It seems essential to me. As athletes, we are part of the problem with all the competitions and the ecological footprint of major events. But we are also part of the solution. The organizers of major events have their part to play and I am delighted to see the announcements of Paris 2024 regarding waste management, plastic, and all the issues of food during the Olympic and Paralympic Games. This is a big step forward.  On our side, our role as athletes is to continue to push the different actors
How did the Paris 2024 and AFD incubator help you develop your project?
What all the athletes who were incubated by Paris 2024 and AFD have in common is that we all already had an idea for a project, without knowing how to model it. The Paris 2024 teams supported us for eight months in the concretization and realization of the project. Then, we were advised by experts on marketing, communication, finance… Personally, I started with a simple idea. Today, I am at the head of a company that is starting to market ping-pong tables.
Have you engaged your sports partners on this subject?
As an athlete, I also chose Cornilleau, a sponsor who is very committed to these issues. Together, we have created terminals for the recovery of used rubbers, and implemented this system in 350 clubs in France. 4,000 rubbers have already been recovered. Today, we are supported by the French Table Tennis Federation (FFTT), the objective is to encourage 3,000 table tennis clubs to join us and to collect 4,000 rubbers each month, 50,000 per year.
In the medium term, we want to deploy this project internationally.  I would love to see other federations join us and the International Table Tennis Federation (ITTF) encourage and participate in this ecological and solidarity-based approach. Furthermore, I think it is essential to join the UNFCCC Sports for Climate Action Framework and to integrate the five principles into the strategies, policies and procedures of the ITTF, which must also set an example and make concrete commitments on these issues. For example, we could make our ballot boxes available to spectators and players during major events. This is what the FFTT already does. Indeed, during the French Championships, clubs, spectators and players can deposit used rubbers in our recycling bins.
As an athlete who participated in the Olympic Games, what do you think of the commitments of Paris 2024?
Sustainability and legacy are in the DNA of the project and fortunately, because today it is a sine qua non condition for success. We are all concerned: athletes, spectators, service providers, sponsors… Everyone can put their energy into organizing greener Games! Let's show that France is ahead of the game. If Paris 2024 manages to reduce the use of plastic by 50%, for example, it will encourage the following Games to do even better!  The commitment of the Games makes me want to go to 2024 as an athlete to live them from the inside, these responsible Games! We also have an individual responsibility. I am thinking in particular of our choice of sponsors and means of transport. 
Sarah Hanffou, lawyer and high-level French-Cameroonian athlete in table tennis. She participated in the London (2012) and Tokyo (2021) Olympic Games, as well as 7 World Championships. Founder of the association Ping sans Frontières, she launched the brand Tako. The latter aims to create the first ping-pong tables entirely built in Ghana and marketed in Africa in view of the Youth Olympic Games in Dakar in 2026. She is part of the first promotion of the incubator of Paris 2024 and the AFD (French Development Agency).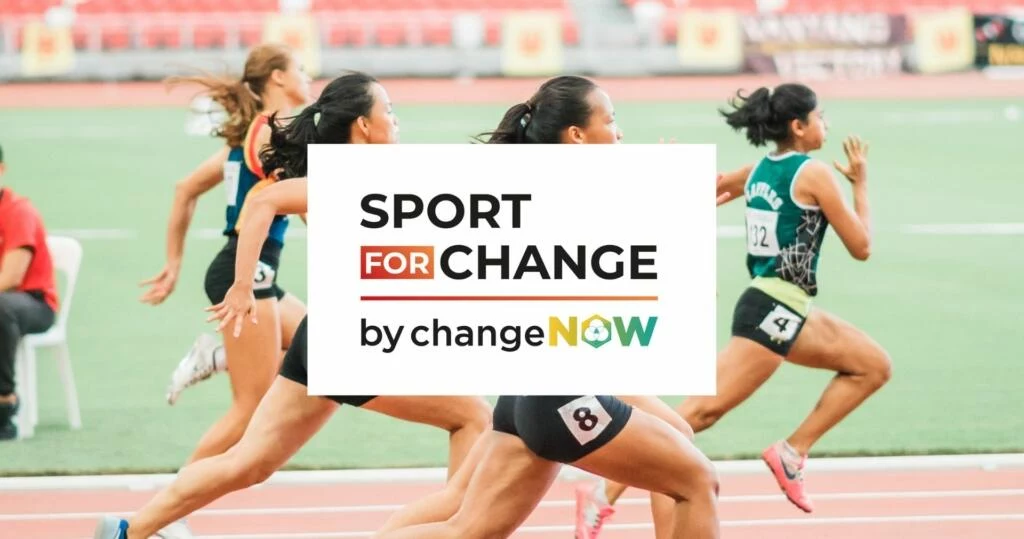 Sign up today and get the latest news about Sport for Change initiative!