Respect for the environment, waste reduction and social inclusion are cornerstones of the Changenow organisation.
We are constantly testing new solutions and making the summit a laboratory for experimenting with responsible events.
All caterers are committed to using organic (or equivalent), local and seasonal products
Caterers must offer at least one vegetarian menus option. All the other menus should not offer recipes containing Beef, lamb, salmon or shrimps.
All unsold food is recovered and distributed to dedicated channels.
Since 2020, we have been measuring the carbon footprint of the event while implementing an annual strategy to avoid and reduce emissions in all areas.
For the unavoidable emissions generated we set up climate contribution actions.
We also propose to participants to contribute to this project. In 2022, we initiated the eco-committed event audit and certification to go deeper in partnership with ClimateSeed.
How can we create an event that is in line with the values of our time?
With : Rose-May Lucotte, ChangeNOW // Dominique Béhar, Réseau éco événement – REEVE Sebastien Nunes, Climate Seed // Séverine Larrouy, JASH Partenaire // Stéphan Martinez, Moulinot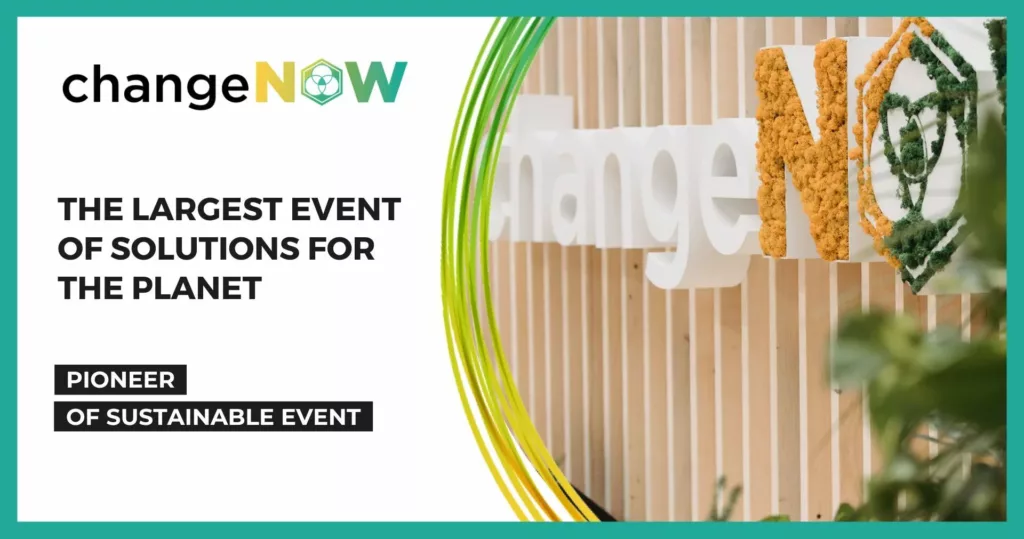 Pioneering sustainable events
ChangeNOW is recognized worldwide for its pioneering work in the field of sustainable events.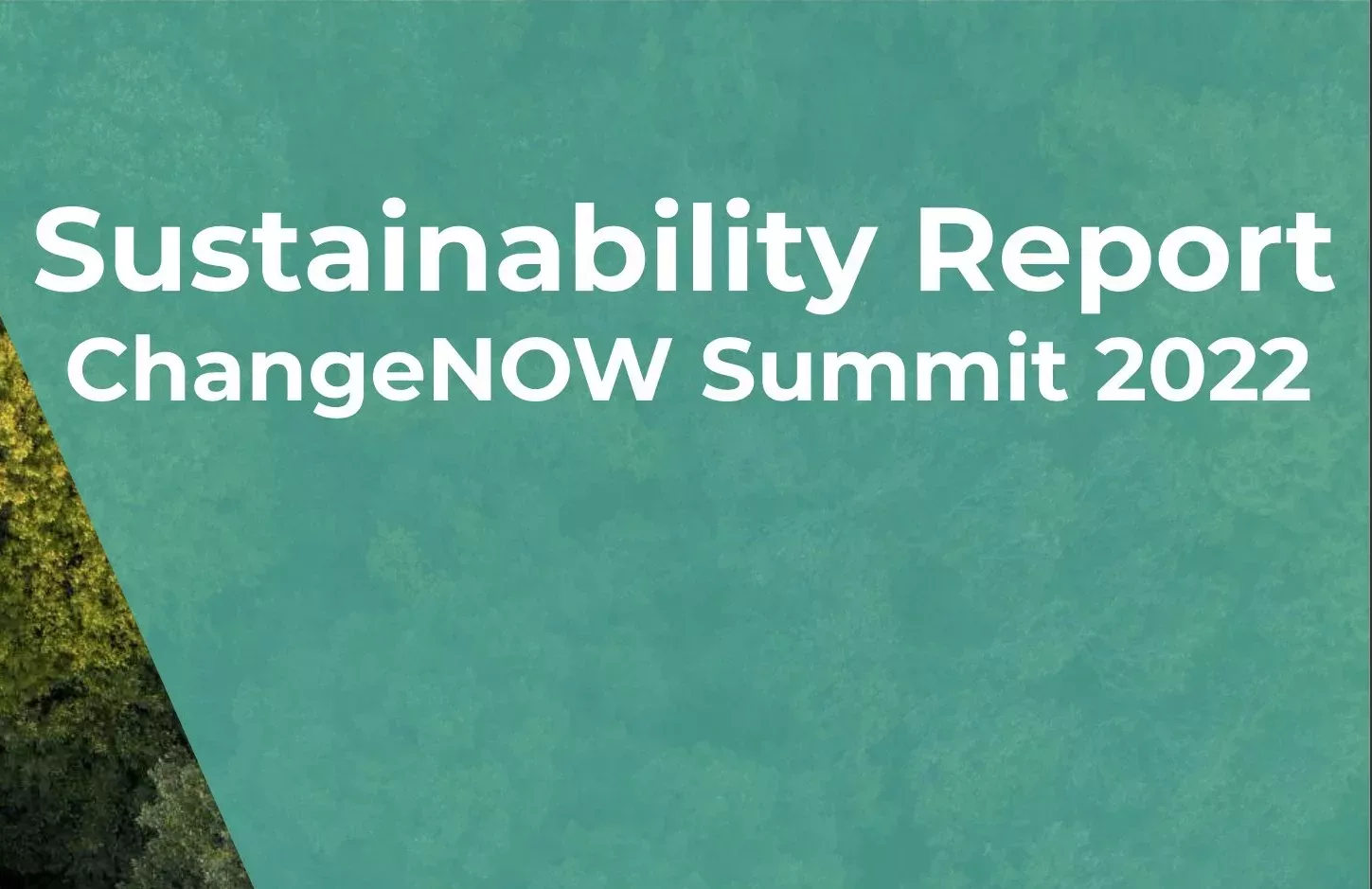 Our main sustainable commitments in 2022