Are you going to moderate a session at ChangeNOW 2021? Great! We are looking forward to it.
Here is a quick guide for your to prepare your session: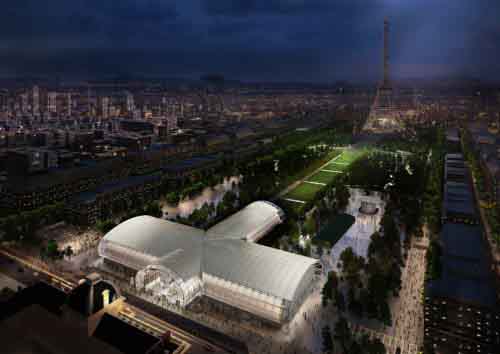 The event will take place in Grand Palais Ephémère, in Paris. 
You are invited to join the whole three days of the event (27-28-29 of May).
More information will be put here when the event approaches. 
Participants and the audience at ChangeNOW include entrepreneurs, investors, corporations, international organizations, media, cities from all around the planet.
How is the session going to unfold ?
One session is 1h15 long
It consists of three parts of 20 minutes each: 
A keynote by an expert of the topic
A panel of solutions, usually three, debating and sharing
A fireside chat where an entrepreneur is being interviewed

Speakers take part in one and only one of those formats. 
In total, that's 5 participants per session, plus you.
                         Keynote: 20 min                                                          Panel of solutions: 20 min                                                    Fireside chat: 20 min
How to facilitate a session
As the facilitator, you will have to contact the five participants of the session beforehand to build the content with them. 
Keep in mind that we want them to talk about the topic of the session. 
What MCs shouldn't do:
Let speakers be disrespectful to each other
Lack active listening
Push its own opinion
Mock ideas and opinions
Discuss a topic for too long
The facilitators' role is, for each session, to keep the discussion on tracks. It is important to keep talking about the topic of the session.
The MC must have strong skills in communication (in English) and have knowledge about the topic while remaining neutral. Speakers have been chosen for the relevance of their project/innovation/occupation, and they might enter in conflict with one another. The MC has to facilitate the discussion to create a positive energy about what gathers us all: Positive Change.
You are facilitating this session(s) because you are yourself an expert on the topic. Keep in mind that the audience might not be familiar with the intricacies of the topic, and would sometimes like comprehension elements. For example, abbreviations used by the speakers would gain in being explained. 
A good example of moderation
For any additional information, please contact Carolina (carolina@changenow.world) or Quentin (quentin@changenow.world)