A special track for purpose-driven investors​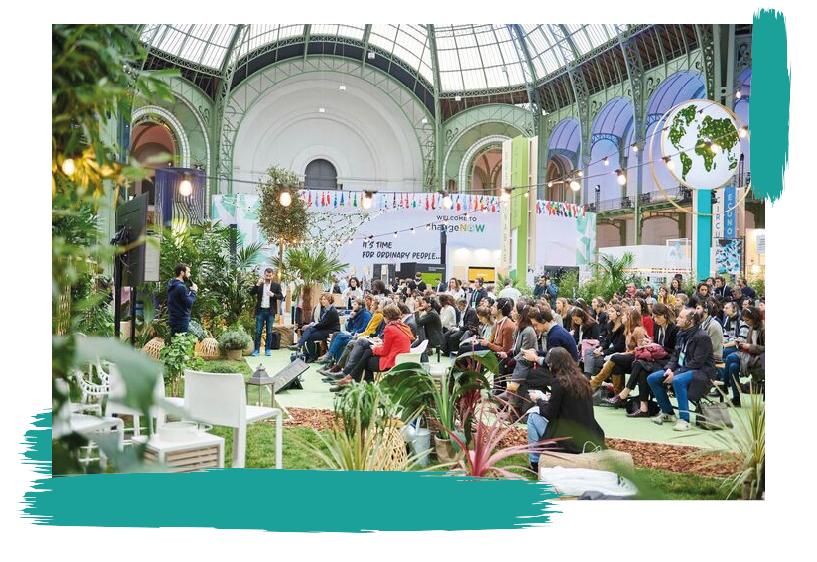 At ChangeNOW, as we believe businesses with a social and environmental mission have a unique advantage over traditional players, it follows that investors focusing on the impact economy will have portfolios that outperform the market.
The program we have developed for investors helps them to
meet the best purpose-driven entrepreneurs tackling our planet's most pressing issues;
connect with like-minded investors and LPs at our many networking events;
understand better the positive impact ecosystem and its specificities;
share best practices in investing for purpose and return.
We have built the world's largest impact-accelerator event and this year thematics include:
Social inclusion
& Education
Sustainable fashion 
& Luxury
The world's rendez-vous of investors for positive change
From early stage to growth and private equity funds, impact angels, family offices, corporate and large institutional investors, everyone has a good reason to come to ChangeNOW.
Do you want to take an active role in the summit?
Participate on the jury of a thematic pitch session.
Do you want to reassert your leadership position in responsible finance and to have more visibility?
Become an
Official Investor partner.
Do you want access to investor-only networking events and pipeline ?
Purchase an Investor ticket and enjoy the best of ChangeNOW for investors.
Investor relations networking
Connect with many impact investors during investor-only events and networking activities
Organize your own visit of ChangeNOW with your LPs to deepen your relationships and share your vision of positive impact
Meet the most outstanding & performing impact businesses for the world
Attend qualified thematic pitch sessions to connect with mission-driven fundraising  entrepreneurs (from Seed to Series B and beyond), every day
Create opportunities for your portfolio companies by inviting them to attend, pitch or exhibit
Accelerate their growth by introducing them to potential clients, partners, journalists, investors, talents, and more
Learn from leading players in responsible finance and impact investing during the many keynotes and roundtables 
Participate in investor-focused workshops providing the best concrete insights on investment sustainability practices
Become an Official Investor Partner
At ChangeNOW, we gather leaders of change within the finance industry in order to collaboratively pave the way to new standards of investment. We partner with investors that are fundamentally improving systems and are catalysts to driving significant, long-term positive change.
Take part in a session on stage or in a workshop dedicated to the investment ecosytem
Book a private room for your own event within ChangeNOW to gather your own community
Get premium branding visibility
Get priority access to international impact dealflow opportunities all-year-long
Present your fund at a Reverse Pitch session in front of a large audience of LPs, entrepreneurs and media
If you would like to know more about our partnership opportunities.